(By Appointment Only)

Training Lab
Use of Force Simulator
The Training Lab™ is an interactive Use of Force and Firearms Simulation system that combines the latest technologies with unique feature sets, allowing for total training customization.
The Training Lab is a Premiere Training Simulator, ensuring the best trainee experience possible. Departments looking for a high quality, full-function Training Simulator choose The Training Lab for its high level of system flexibility and range of use. It is the industry leading simulation technology.
From top to bottom, The Training Lab is the entire package. It's everything a Department needs to conduct quality Use of Force training for your personnel.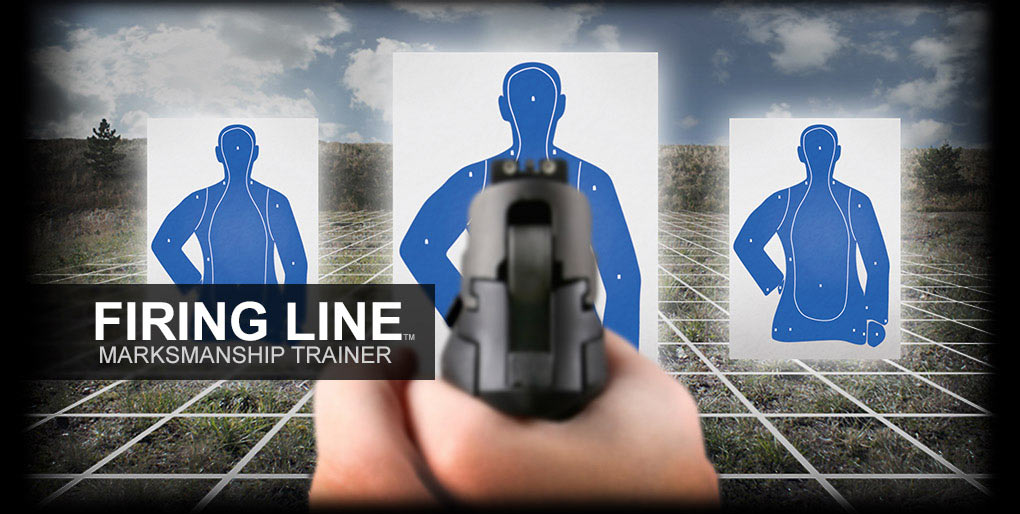 Firing Line
Virtual Marksmanship Training Simulator
Virtual marksmanship training is a effective supplemental tool which allows for more frequent weapons training without the cost of live ammunition. Thus a huge benefit of Firing Line is AFFORDABILITY.
Departments will specifically see cost savings in ammunition and logistics. Frequent weapons training in the virtual environment allows officers practice weapon handling techniques.
With Firing Line you are able to run Courses of Fire in realistic environments. The system allows for training using accurate weapons ballistics with environmental effects such as wind, rain, snow and light.

The Gunfighter
Entertainment Simulation System
With the Entertainment Simulation System you'll be able to stare down bad guys in the Old West. From shoot outs in authentic Western Towns to Single Action Duels, this system will transport you back to the days of gunslingers and cattle wrestlers.
Or you might find yourself facing the Un-Dead in scenarios where you'll be tasked with exterminating hordes of blood drooling, flesh-eating zombies.
Who knows, we may even combine the two in a world of Zombie-Cowboys!